Every workplace has employees who are notorious for storing particular items in their desk drawers. We found 6 common types of employee storing habits. Which one are you?
The one who keeps EVERYTHING – With all things digital taking over the workplace, there is still that one coworker who has probably printed a couple trees this year alone. At least you know who to turn to if you need to remember what happened in that one meeting 4 years ago.
The one with all the snacks – Breakfast, second breakfast, elevensies, lunch… this employee is always prepared when hunger strikes. From granola bars, to chips, to the random leftover candy from Halloween, you can always count on them when your lunch just doesn't cut it.
The one who works out – We all want our coworkers to be happy and healthy, but they have to store their gym bag somewhere. Let's just hope the drawer can contain the smell of their sweaty gym socks and shoes.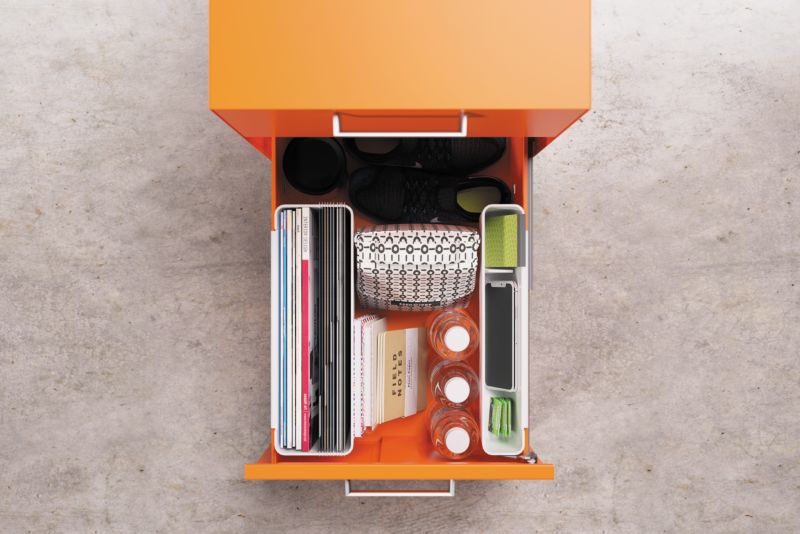 The one with the personal care – You've seen the handfuls of Band-Aids and the tube of Neosporin that probably expired three years ago stashed away in the drawer, but "you never know when you'll need it."
The one with the second closet – How many pairs of shoes can one person possibly fit in there? Believe it or not, 10 pairs can fit into the drawer of a storage pedestal; don't ask us how we know…
The one with ALL the junk drawers – Having one junk drawer is common, but this employee doesn't limit the junk to just one drawer. You never know what they'll find and they "swear there's a stapler in there somewhere."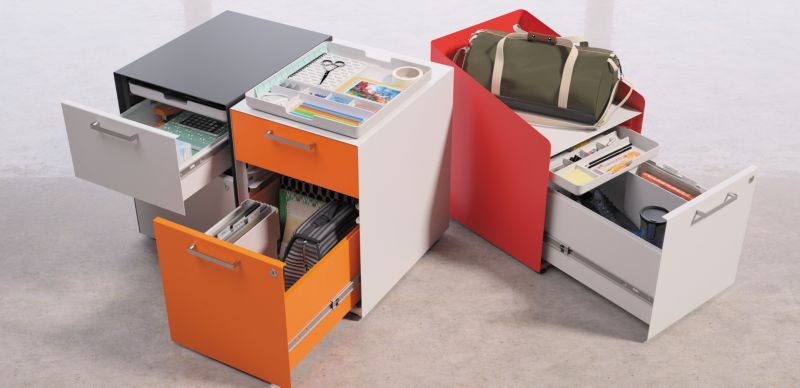 The personalities of the workplace are part of what keeps work fun and helps you get to know your coworkers. Do you have the perfect storage solution for your employees? HON's line of Fuse storage pedestals is the solution for anyone and everyone. With large drawers for shoes and snacks, the accessory trays to tame the junk drawer, and the hanging file to keep papers within reach. There is a feature for all your employee storage needs. Add in a pop of color and let their personalities shine!
Which storing habit best describes you? Did we miss any?