Dimensions:
23.88"D x 47.0"W x 29.5"H
Design a workspace for your work style. Simply combine this 47"W bridge with a single pedestal credenza and single pedestal desk or peninsula to create a durable U-workstation. And with a variety of woodgrain, solid and patterned surface options to choose from, it's easy to customize or coordinate with any office environment.
Product Info
Overview
Specifications
Images
Videos
Typicals
Warranty
Documents
10500 Series Bridge
10500 Series desks from HON excels at the fundamentals. One of the bestselling HON collections, it features a variety of sizes, shapes, and storage solutions for any work style or office arrangement. The best-in-class construction and wear-resistant laminate stand up for a lifetime. Details include locking drawers, grommets to route and hide cords, and matching conference and occasional tables. For premium quality on a moderate budget, 10500 Series is the solution.
Connects single pedestal desks, credenzas or non-handed peninsulas to create U-shaped workstations
One 3" diameter Worksurface grommets for easy cord management
One additional grommet in the modesty panel to route cords
Robust construction using metal-to-metal fasteners and wood dowels for a solid feel and lasting performance
Ships in compact carton to conserve packaging and protect product in shipment; installs in minutes
View the 10500 Series Collection
Will it fit in my office? Will it even fit my needs? Before buying, you need to know all the measurements, features and details.
Conference Overhang Depth:
Top / Worksurface Dimensions:
Top / Worksurface Edge Thickness:
Top / Worksurface Grommet:
We aren't all interior designers with the ability to visualize a product in various environments. The following images will give you ideas on how to make the most of your HON products, as well as bring a variety of aesthetic options to life.
Let's be honest, you can read volumes about a product, but seeing really is believing. Click a video below to see this product in action.
There's nothing ordinary about these typical workstation arrangements, but they will show you our most popular configurations, as well as every single detail needed to order the whole kit and caboodle.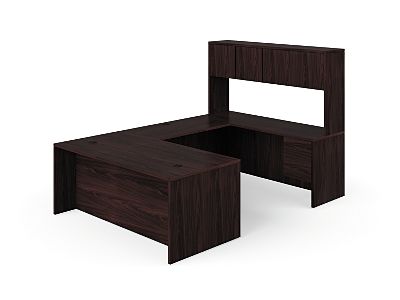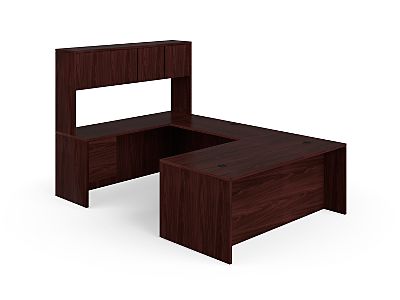 Backed by the HON Full Lifetime Warranty
Warranties are not usually exciting reading material. But we think the HON Full Lifetime Warranty is something special in our industry. It's not that we've worked hard on the warranty itself. Instead, we've worked hard to make it easy to warranty our products. Here is how we can provide and stand by what we believe to be the best warranty in the office furniture industry:
We know what we're doing and do it better than anybody else.
At HON, we are committed to being good listeners and producers. Through our "Voice of the Customer" process, we spend time listening to the people who make businesses go, observing how they work, and learning what they need to be successful. The right products don't wear out, break or malfunction. They just work, and that makes them easy to stand behind.
We let practicality inspire us.
HON designers, engineers, and production people are inspired by practicality. Our office furniture solutions must be functional and effective. We test them in real offices. We have always and will always make tough, enduring products that look good too, because that's what makes sense for our customers.
We are empowered. We are ready.
Every HON member is empowered to serve our customers. Every one. We know that loyalty is a product of performance. It's a matter of making and keeping promises. That's how we keep customers for life. That's what makes us stand out in our markets.
Our warranty is our promise. So it has to be on-the-mark.
We're confident in the value, quality, and durability HON products deliver. If they fail, we give their owners the choice to replace any product that can't be repaired with something comparable, or we refund their purchase price—and we do not mean a prorated refund, we mean a full refund no matter how much the product was used.
Waiting for the fine print? Don't. There is none.
We don't feel our warranty should have fine print because we want it to be clear, concise and easy to understand—just like the products we make.
Other Products That Complement This Desk
Other Products In This Collection
Similar Desks You May Like