Privacy and connection to the outside world combines in one space with this non-handed L-workstation featuring a work wall and standing sightlines. The two-level desk provides both an ample work surface and space for organizing with two file centers.
Product Info
Overview
Specifications
Images
Components
Warranty
Manage L-Workstation
Whether outfitting a new office or expanding an existing one, it's never been easier to Manage a workspace. Manage is an affordable collection inspired by the needs of small businesses. Its concise offering includes all the essential workstation components, such as desks, storage and simple space division solutions, and can be quickly and easily set up to support open plans, semi-private or private offices. With an ideal combination of style, performance and affordability, Manage is ready to handle today's fast-paced business demands.
Unique visual effects, innovative work tools and remarkable performance at an affordable price
Workstation consists of Worksurface, Steel Desk Legs, File Center, Stadium File, and Work Wall
All components are built from durable, high-performance particleboard that stands up to wear and tear
1" thick worksurfaces feature two factory-installed steel beams for strength and rigidity
Innovative work wall provides seated privacy and standing sightlines
Work Wall features sturdy metal frame that is engineered to support fully loaded worksurfaces as well as accessories
This pre-configured workstation is ready to order and ship without guesswork
View the Manage Collection
Manage L-Workstation
Will it fit in my office? Will it even fit my needs? Before buying, you need to know all the measurements, features and details.
Pedestal Drawer Configuration:
We aren't all interior designers with the ability to visualize a product in various environments. The following images will give you ideas on how to make the most of your HON products, as well as bring a variety of aesthetic options to life.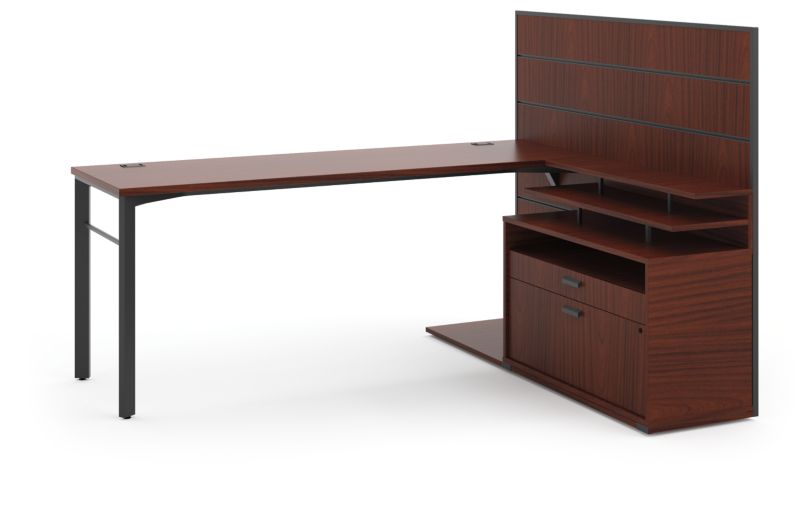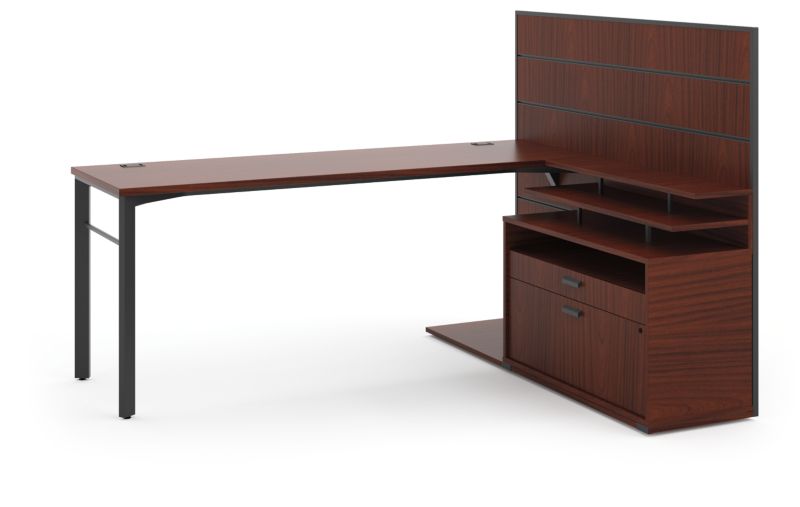 Manage L-Workstation
There's more to this one than meets the eye. The following products work together to create this well-oiled, productivity-maximizing machine.
Backed by the HON Limited 5-Year Warranty
Other Products That Complement This Desk
Other Products In This Collection
Similar Desks You May Like