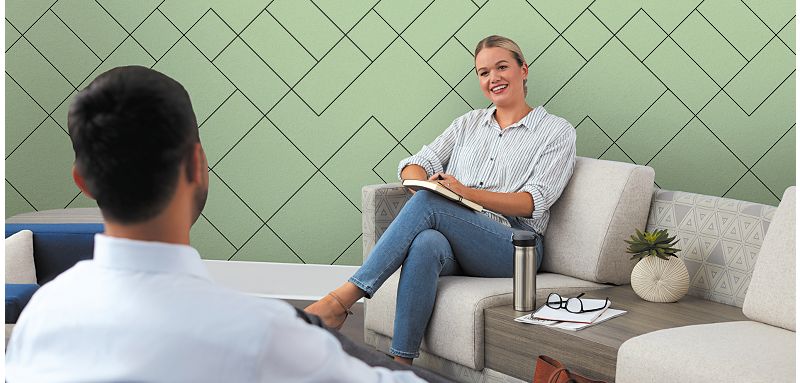 Ideas Shaping Today's Workplace
Essential components for effective collaboration
Variety of Space Types
Research proves that employees are more productive when they have a variety of places or "ecosystems" to work in— private spaces for focused work, as well as open areas to relax and socialize between projects or during breaks. This facilitates productivity and accommodates employees with different working styles, from millennials to boomers.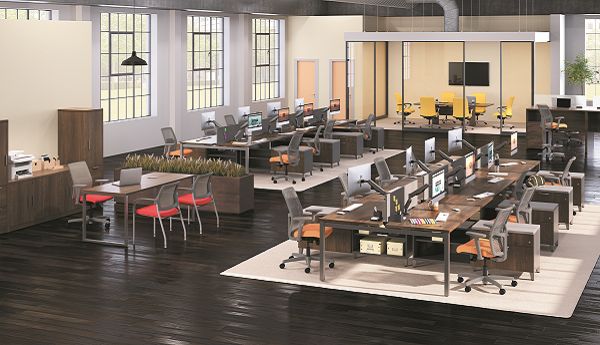 Customize and Reconfigure
Open layouts allow for customization and dynamic variety. Multi-purpose tables can be used as workstations or meeting places depending on a team's needs. The ability to use existing furniture to grow and change with a company is highly prized in the collaborative workplace.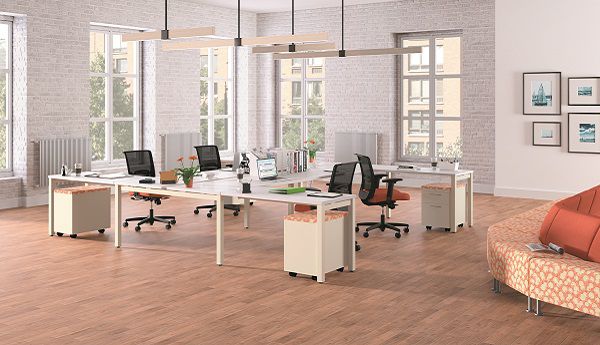 Collaborative and Team Configurations
Teams working on a particular project can be brought together for specific time periods if needed, or employees with complementary talents and functions can be grouped together, encouraging crosspollination of ideas. The ability to mix and match groups of employees contributes to lively and fruitful collaboration.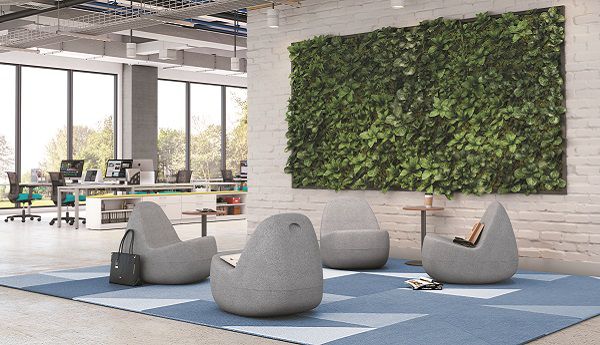 Casual Meeting Spaces and Places to Socialize
Couches, lounge chairs and other alternative seating add variety and help set the tone for a collaborative office culture. Comfortable, multi-purpose spaces invite employees to meet, brainstorm, work and relax away from their assigned workstations.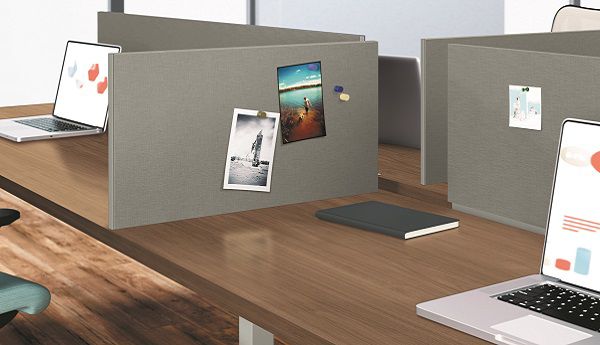 Huddle Rooms, Phone Booths and Screens
Huddle rooms and phone booths provide a private space for employees to focus quietly or make personal phone calls. Screens can be used within modular workstations to increase and signal privacy while still allowing easy communication when needed. These accommodations respect different employee needs. Balancing singular focus and privacy with collaboration makes both more meaningful and productive.