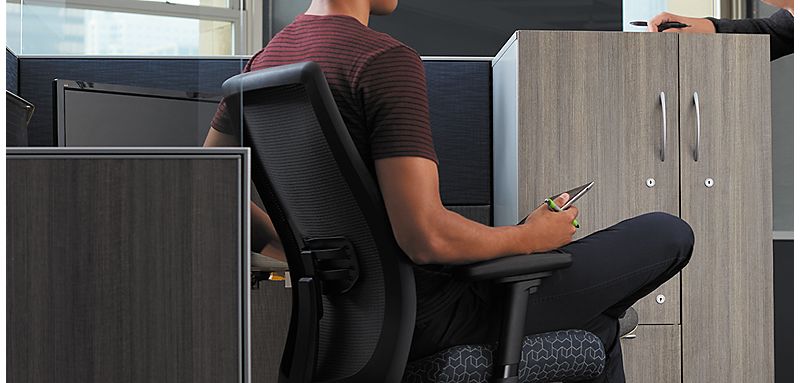 Storage Ideas
For the New Workday
Remember when everyone thought that the digital age would do away with the need for most office storage? It seemed like great news at the time as real estate began shrinking and there seemed to be less space for—well just about everything. However, the reality is that people's need for storage has not gone away. Instead, it's the types of things they need to store that has radically changed. The filing of papers and folders has evolved into more lifestyle storage management as working and living activities are becoming more blended.
Storage in the workplace is just as important as ever. But with office design trends leaning more towards open and collaborative settings, less overall square footage, and more shared space – there are now more things to consider. Here are some ideas that can transform storage into something more multi-purpose to really maximize floor space and support the workplace trends happening today:

• Use storage credenzas or towers as a way to define and divide space and create functional boundaries between teams in open areas. Remember, storage can be moved. Drywall can't.

• Don't just place storage along wall perimeters. Standing height storage pieces placed strategically within team spaces can create opportune places to gather for quick impromptu meetings.
• As formal meeting rooms become a thing of the past, provide short-term seating solutions within a workstation by adding a seat cushion on top of a credenza or pedestal for those short one-on-one meetings.

• In benching layouts where work surface areas are compressed, adding low storage such as credenzas create boundaries and can extend the work surface area for times when extra space is needed to spread out.

• As organizations begin modeling co-working spaces that feature shared work areas and as amenities such as work-out facilities become more prevalent, the need for centralized storage such as lockers or wardrobe towers has increased. With the rise of mobile technology, people are no longer tethered to a desk to perform their work. Centralized storage areas along perimeter walls make use of dead space and allow mobile workers to store items that are needed – but not needed in hand – as they move about in various settings to collaborate or work independently.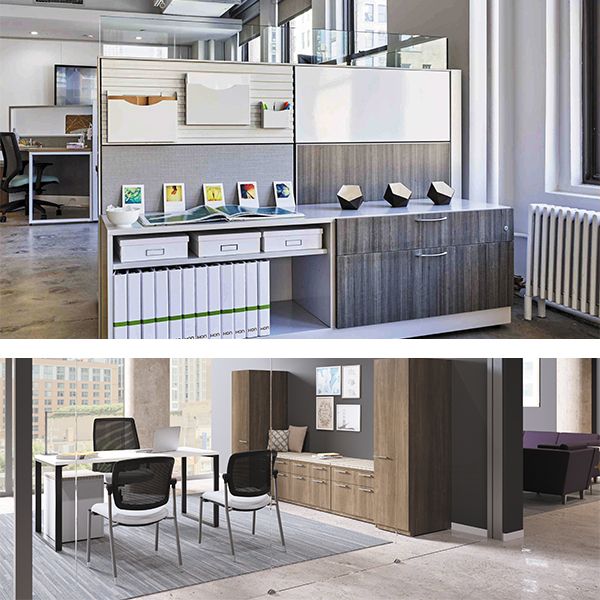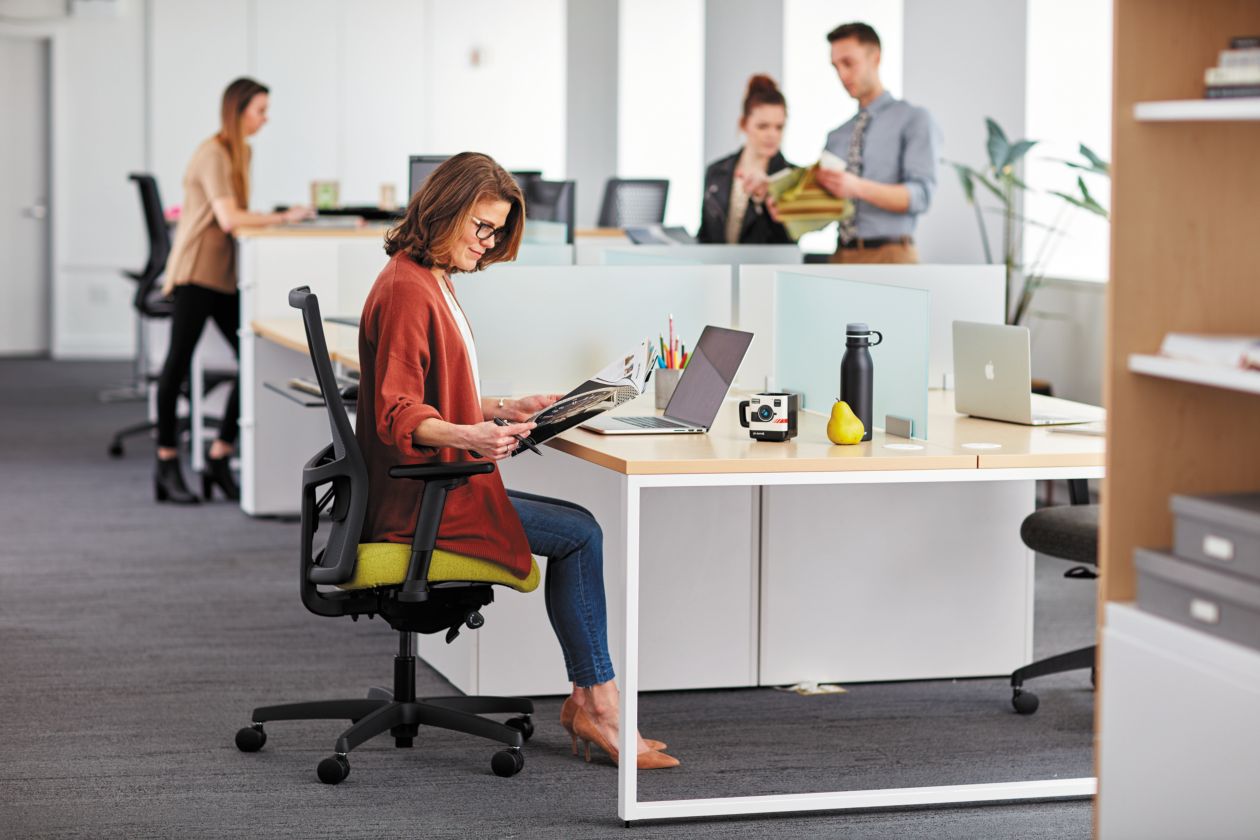 • The next generation of workers have ushered in the maker culture and are in need of spaces for tinkering to unleash creativity. Forward-thinking organizations are responding by including some type of makerspace within their floorplans. This gives rise to the need for storage of a variety of tools and materials that don't lend themselves to be neatly stacked, stand on a shelf, or fit into a drawer. Modular storage such as Flagship with integrated bins make storing and organizing odd-shaped items a breeze. And since these bins are removable, transporting what's needed to where it's needed becomes even easier, allowing these storage units to be placed wherever it makes the most sense.
We all know that space is at a premium these days. And that the "stuff" of work, which has changed dramatically over the years, still needs its own place. But by carefully thinking through your organization's unique storage needs and how storage pieces can serve multiple functions, you can keep your workplace organized and efficient, all within a smaller footprint.