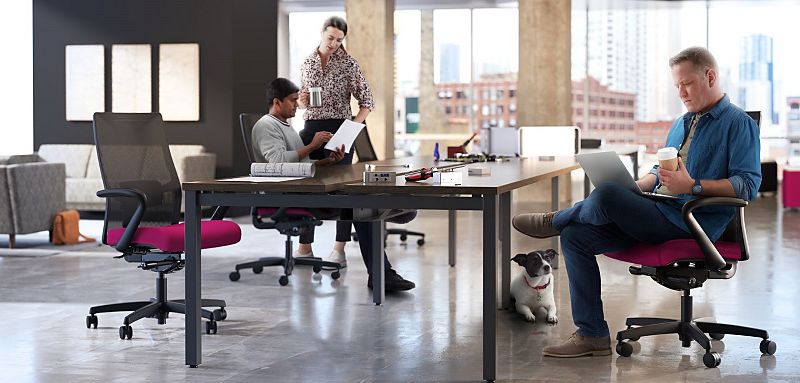 FREEDOM OF CHOICE
You Are Now Free To Roam About The Office
The sit-to-stand revolution is well underway, but although everyone is becoming aware of the benefits of standing at a workstation, that change in work style merely scratches the surface when it comes to workplace wellness. Encouraging movement throughout the entire office is the ultimate goal for today's businesses, because it allows everyone to work in the way that best suits them.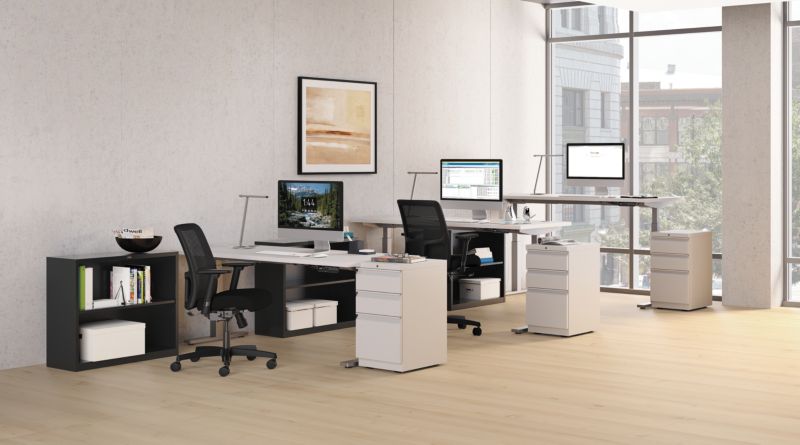 How Breaks Increase Productivity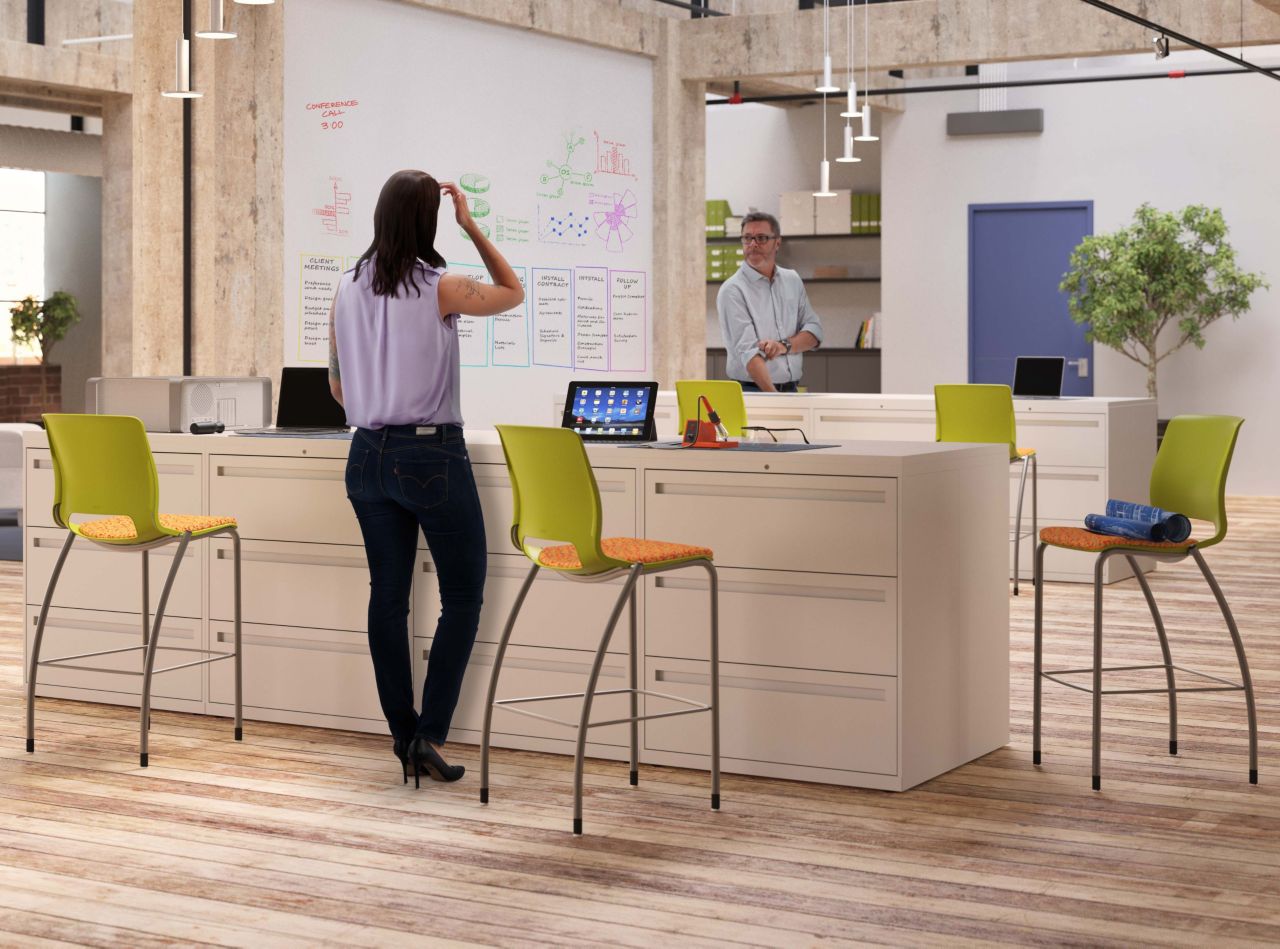 Taking short breaks throughout the day is not for slackers, it's actually a proven way to increase productivity when you're fatigued at your desk. Getting up and moving around stretches the leg and back muscles, but the change of scenery is also beneficial for your mental outlook and creative problem solving. Setting up break rooms and common areas with refreshments and comfortable short-term seating is a great way to get people to refuel, relax and refocus on the task at hand.
Making 3rd Spaces A 1st Priority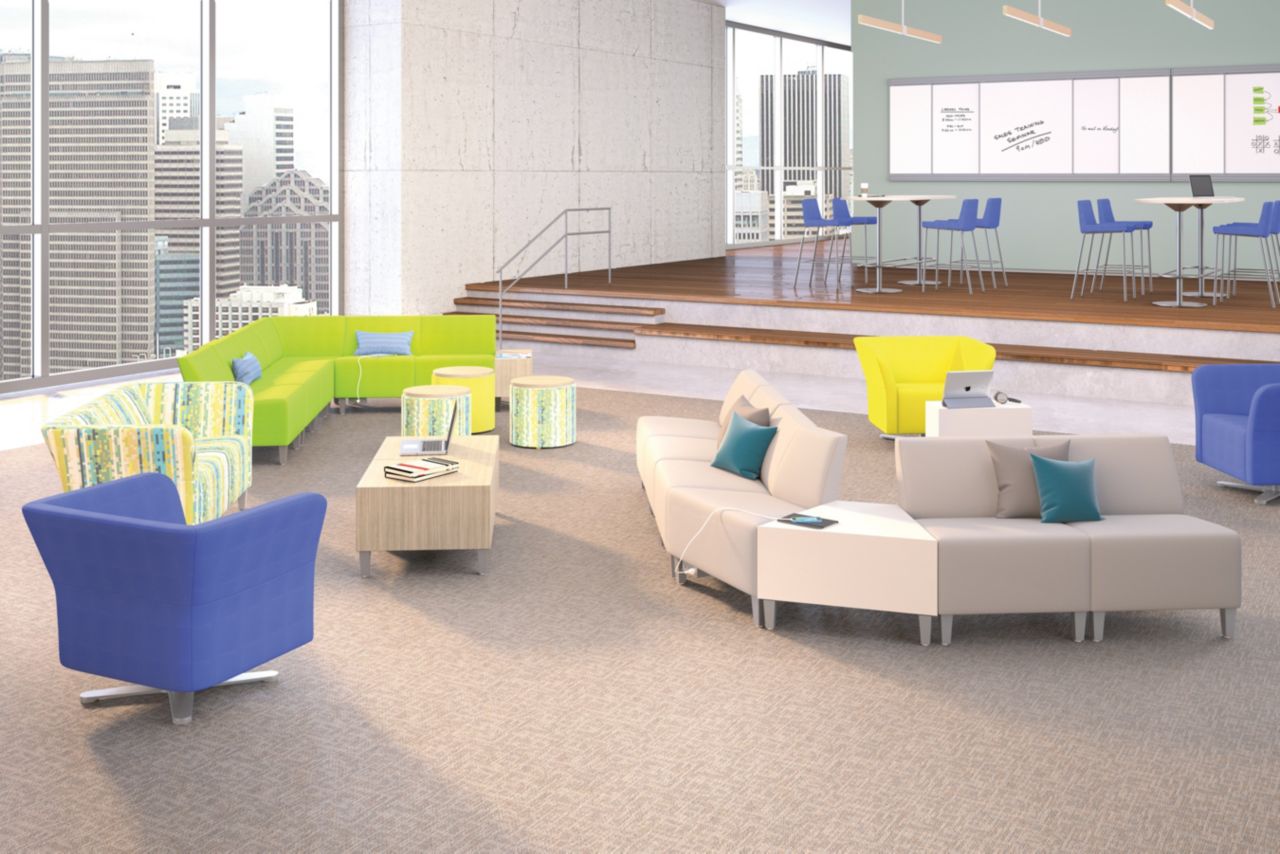 There used to be two places to get work done—the desk and spaces outside of the office. However, "third spaces" are any place in the work environment that allows people to meet, relax, focus and get work done. From cafés to lounges and even reception areas, workers are increasingly using third spaces to come together for quick collaboration and find focus away from the desk. This constant movement gives everyone the ability to sit the way they want, work the way they feel most comfortable, and move constantly.